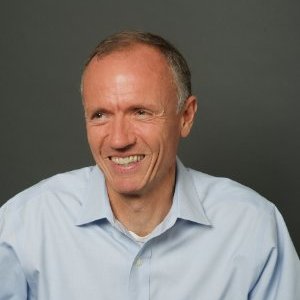 Title: The Future of Cloud Security Is Advanced Virtualization
Cloud is the future of computing, bringing development teams agility and scale. But IT teams have to maintain the security and privacy of data regardless of environment. Traditionally, control over the hypervisor and infrastructure has enabled visibility and control of each guest. Without these controls on self-service cloud, IT needs a new approach to security.
To date, cloud security has relied on in-host techniques like agents to deploy security on cloud workloads. But relying on conventional, host-based approaches for security slows developers down and can create risk, as malware tends to turn off such solutions at the point of breach. Furthermore, there are unique security functions that are best performed outside of the guest.
Bracket Computing CEO Tom Gillis and his team developed an approach to cloud security that addresses this issue: Using advanced virtualization as a platform for security. In this talk, Tom will discuss how use of advanced virtualization between the hypervisor and the guest can provide hypervisor-level context alongside host-level security and insight, without breaking the cloud's self-service model.
Attendees will walk away with deep insights on cloud security and today's threatscape as well as a demonstration of the newest approach to delivering security and visibility on the cloud.
Bio:
Tom Gillis co-founded Bracket Computing with the goal of delivering enterprise computing driven by business needs, not hardware limitations. Prior to Bracket, Tom was VP/GM of Cisco's Security Technology Group, leading business units responsible for Cisco's entire Network and Content Security product portfolio.
Prior to Cisco, Tom was VP Marketing and part of the founding team at IronPort Systems, acquired by Cisco in 2007 for $830M. Previously, he was VP/GM of Media at IBEAM Broadcasting, which went public on NASDAQ in 2000. He has held leadership roles at Silicon Graphics, the Boston Consulting Group, and Raytheon Corporation. Tom holds a BSEE from Tufts, an MSEE from Northwestern, and an MBA from Harvard. His Forbes blog is widely followed by CIOs and global IT professionals.