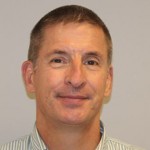 Abstract: Economic and Organizational Impacts on Industrial Security
Industrial systems have traditionally grown outside the mainstream of information technologies and have lagged in security capabilities. The challenges are driven by both macro and micro economic issues and technology is often called upon to fill the gaps. This talk will touch upon causes, technologies involved, common use cases, and some suggestions to move towards resolution.
Bio:
Mr. Albach is responsible for industrial security planning within the security portfolio. He joined Cisco in 2010 when he defined and delivered three network security solutions with the most recent – Cisco's first Industrial Security Appliance. Prior to his Cisco tenure, he guided the IPS Management solutions and low end IPS solutions for Intrusion Prevention pioneer TippingPoint. Outside of network security, Mr. Albach has lead product management efforts in the application management space at IBM/Tivoli; BMC; and Quest Software.