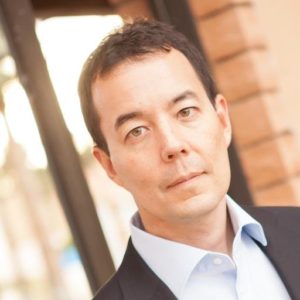 Abstract: Privacy and Information Security: The Evolving Threat of Proximity Data
With the proliferation of mobile devices, IoT and increasingly small, powerful sensors being embedded in all types of products, what once was the domain of governments has now become a fruitful source of information for everyone from hackers to corporations. Mr. Fong will explore problems and solutions in this rapidly emerging space.
Bio:
Mike Fong is the Founder and CEO of Privoro, whose focus is on providing privacy, counter-surveillance and security technologies for electronic devices, allowing businesses, governments and individuals to protect their sensitive information.
Prior to founding Privoro, Mike founded Calence LLC and took the company from a startup organization to the largest pure-play networking integrator in the United States at the time of its sale, with $300+ million in sales to prestigious corporate and government clients. Mike has consulted and/or served as a board member for companies across many industries, including chairing the Arizona Governor's Council on Innovation and Technology. He is a two-time Ernst & Young Entrepreneur of the Year finalist and was named the Ed Denison Business Leader of the Year for the State of Arizona. Mike started his career at Arthur Andersen Consulting and holds a BS degree in Electrical Engineering from Carnegie-Mellon University.