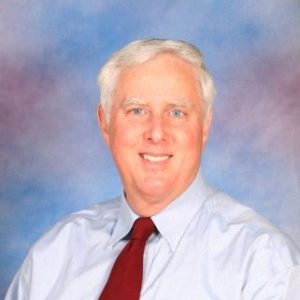 Abstract: Cybersecurity Strategy for Connecticut
The cybersecurity threats facing the United States and Connecticut caused Governor Malloy to appoint Arthur House "Chief Cybersecurity Risk Officer" in October 2016. His presentation to cyberSEED reviews those threats, the subsequent effort to strengthen the state's critical infrastructure cybersecurity defense, and subsequently the creation of Connecticut's recently announced cybersecurity strategy. House will discuss movement from that strategy to a cybersecurity action plan for Connecticut including state government, municipalities, private business, higher education and law enforcement and preparations for response and recovery from a cyber attack in the state.
Bio:
In Oct 2016, Connecticut Governor Dannel Malloy appointed Arthur House to serve in the newly created position of the state's Chief Cyber Security Risk Officer, where he is responsible for enhancing cybersecurity prevention and protection efforts in a comprehensive, cross-agency and cross-sector manner. This position serves as a leader for the state to coordinate the work responsible for safeguarding cyber systems and critical infrastructure in an ever-evolving threat landscape.
Prior experience includes service as chairman of Connecticut's Public Utilities Regulatory Authority (PURA) where he served as its Chairman and played an extensive role in developing the Cybersecurity Action Plan, which identified solutions for enhanced cybersecurity across the state, specifically within the electric, natural gas, and water sectors.
House was part of a U.S. delegation to the Ukraine to study the attack on their power grid in December 2015, the first confirmed instance of hackers shutting down a power grid.
Prior to joining PURA, he served as Chief of the Communications Group for the National Geospatial-Intelligence Agency, a combat support agency of the U.S. Department of Defense and the nation's primary source of geospatial intelligence. He also served as Director of Communications at the Office of the Director of National Intelligence, and Senior Vice President of Public Affairs at Webster Bank.
Doctor of Philosophy (Ph.D.) focused in International Relations from Fletcher School of Law and Diplomacy, Tufts University